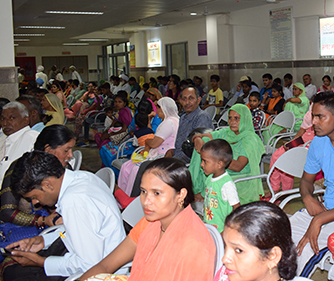 As part of the National programme being conducted all over country. "National Cancer Awareness Day" is being organized on 7th November, 2014 from 09:00 AM onward in Kalpana Chawla Govt. Medical College Hospital, Karnal.
In India there are approximately 2.9 million cases of cancer in the country with 1.1 million new cases being reported annually. About 40% of the cancers in the country are due to tobacco, affecting mainly oral cavity & lungs. Among women, cancer of uterine cervix & breast are common.
The noble idea behind this programme is to spread cancer awareness among general public and to conduct screening tests by healthcare professionals to detect cancer at early stage thus reducing overall mortality. Participation & collaboration of general public and healthcare professionals is essential to ensure the success of the programme. Let us join the hands to make this programme a success. Public at large is invited to make use of this opportunity by participating in the camp.

The main focus of the event would be :
Talks for general public on various cancers.
Cancer detection camp in the hospital.
Screening tests for early detection.
Public awareness campaign through print and electronic media.